IRFC
Indian Railways Fan Club

This web site contains collection of marvelous pictures captured by Apurva Bahadur of Pune, India. I am sure you will enjoy these pictures. Please take a moment and provide your feedback to Apurva Bahadur.
iti@giaspn01.vsnl.net.in
Introducing my wife Shyama and me!
Pictures from Daund, Central Railway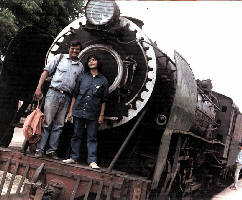 This page has been visited

times. Thank you and come again!